FORS Data Reduction Software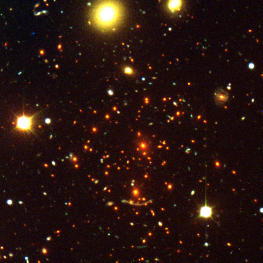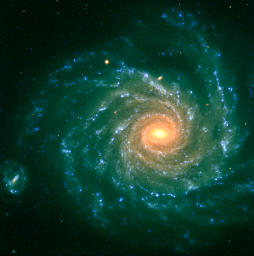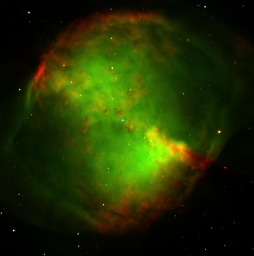 Thomas Szeifert; Landessternwarte; Königstuhl; 69117 Heidelberg
Mailto: tszeifer@eso.org

---
Introduction
New Midas contexts have been developed by Thomas Szeifert, Otmar Stahl, Sabine Möhler and Anton Malina (FEROS) to reduce data obtained with FORS or similar instruments in the following observation modes:
MOS - Multi Object Spectroscopic mode
SPOL - Spectro-Polarimetric mode
IPOL - Imaging-Polarimetric mode
EF - Echelle spectroscopy with FORS
Additionally QUICK-LOOK software including graphical user interfaces is provided for observers of FORS:
QUICK - Quick-Look data reduction software
---
Developments:
automatic data reduction for FORS in Echelle mode
---
Manuals
Currently the manuals of contexts MOS, SPOL, IPOL and the QUICK look software are available in an updated version. All manuals are written in LaTeX, but on this page only the g-zipped postscript files are provided.
Chapter 1 - Introduction - TBD
Chapter 2 - MOS-manual - 24-July-1998
Chapter 3 - SPOL-manual - 24-July-1998
Chapter 4 - IPOL-manual - 7-September-1998
Chapter 6 - QUICK-manual - 15-December-1998
Chapter 7 - Advanced Sky Subtraction - TBD
Chapter 8 - Common mathematical and data reduction libraries of the FORS DRS - TBD
---
A special release as a stand alone package
---
Software
You can download the software packages from this page. The software is provided in four tar files.

File 1 includes packages MOS, SPOL, IPOL and QUICK and the common library FORS. It has to be unpacked at the midas stdred directory. The files will be in $MID_HOME/$MID_VERSION/stdred/fors/, $MID_HOME/$MID_VERSION/stdred/mos-lsw/, ... On directory $MID_HOME/$MID_VERSION/stdred/ you will find an install routine setup_fors, which you can edit to be conform to your operating system.

File 2 contains test data for the Midas contexts. These files should be unpacked in directory: $MID_HOME/demo/data

To run the graphical user interface (File 3) you have to install the xforms libraries first, if you don't operate with Linux or HP-UX. It is available on most Linux distribution and for other UNIX-OS from the WWW pages cited below. If you operate your computer with Linux or HP-UX the libforms.a libraries are included to the package on ~/xqu/lib and will be linked automatically. The Xquick GUI is specially designed for FORS but with some modifications of the sources the panels can be modified for other instruments. The tar file can be unpacked on the home directory (e.g. on ~/. ) The sources will be in ~/xqu/src and must be compiled first: see last sections of the QUICK-manual

File 4 will contain some raw images taken with FORS as soon as these images are released.
File 1:
File 2: fors_demo_data.tar.gz - Test data to test the Midas contexts with commands TUTO/MOS, TUTO/IPOL, TUTO/SPOL, ...
File 3:

gui_151298.tar.gz - The QUICK look GUI - including all setup tables, makefiles and libforms.a for Linux and HP-UX
gui_180399.tar.gz - The QUICK look GUI - same as last release with one more setup file for the wave length calibration

File 4: gui_demo_data.tar.gz - TBD - Test data to test the QUICK look GUI - files from commissioning are not released yet
the xforms libraries can be found in the Estados Unidos (edu) or in Berlin (de)
---
Changes
280299: For the wave length calibration with CALIB/GRISM the cromatic dependence of the focal length of the camera has been included. Secondly the coordinates are now transformed to normalized coordinates to avoid oscillating solutions for the fit of the dispersion coeficients.
280299: For the rebinning of the data to wave length steps with REBIN/MOS and REB1D/MOS a new c-code is used. The coeficients from CALIB/GRISM are not stored row by row but slit by slit as file descriptor. The code is compatible to older versions.
280299: For the normalization of the flat fields, the median in y-direction is calulated (not longer the mean value), before the normalisation is started. This to avoid negative influence from the dark black spots on the FORS1 CCD.
040399: mosslin.c - avoid problems at the edge of the detector.
040399: moscalifors.c - a wrong version of this code was copied to the previous tar file
120399: moscalifors.c - correct 1D fit parameters are now in the coeficient table but we use the 2d-coeficients from the desciptors comumnication of mosrebifors with moscalifors has been changed. All keywords in the required coeficient table are now arrays to patch inconsistences with the VLT pipeline reduction.
190399: three bugs in mosrebifors.c were eliminated, moscalifors.c now checks the consistence of the fit and write some error flags to the coeficient table
310399: now the mossky.c with option median is properly coded with calculation of the sky within the given window size parameter. REBPAR is not automatically set by mosrebifors.c, if it is not specified by the user
---